Alex Rice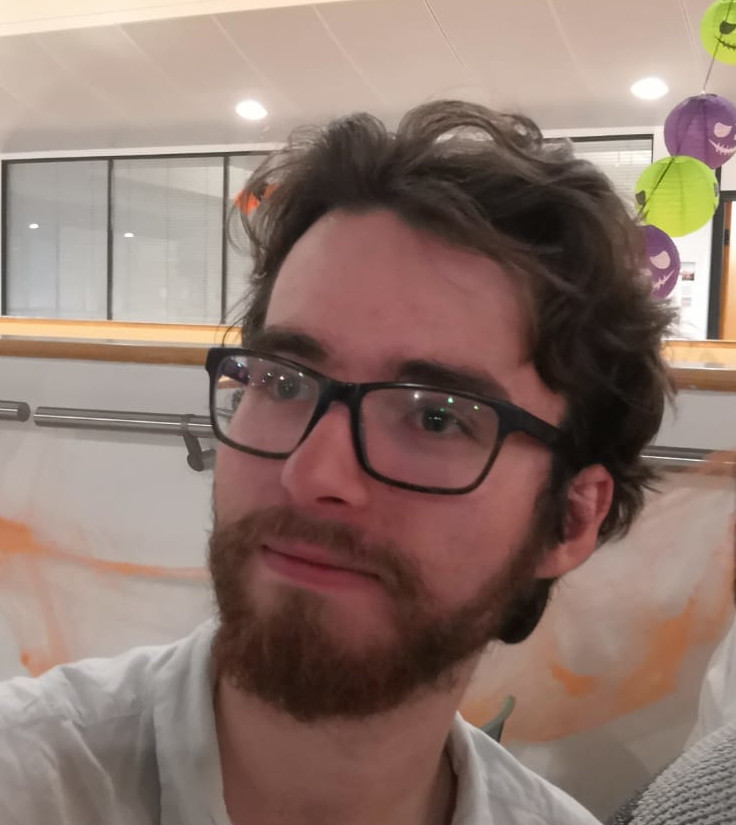 I am studying at the University of Cambridge after completing the first year of my PhD at the University of Birmingham. I am working under the supervision of Jamie Vicary.
Contact
Email
alex.rice at cl.cam.ac.uk
Office Address
Office FS35
The Computer Laboratory
University of Cambridge
William Gates Building
Cambridge
CB3 0FD
United Kingdom
Matrix
@alexarice:matrix.org
GitHub
https://github.com/alexarice
About Me
My main interests at the moment are category theory, especially higher category theory, and Homotopy Type Theory. I am currently looking at various definitions of globular higher categories and am thinking about semi-strictness problems and types of composition.
Before starting my PhD I completed a 4-year integrated masters program in Mathematics and Computer Science at the University of Oxford. During this time I took courses including Category Theory (including theory of monoidal categories), Algebraic Topology, Homological Algebra, Logic, ZFC Set Theory, and Representation Theory.
I also enjoy playing with functional programming languages such as Haskell or Agda and am a user of Emacs and the Nixos Linux distribution.
Teaching
Teaching assistant for "Advanced Functional Programming" (Autumn 2019)
Teaching assistant for "Logic and Computation" (Spring 2019)
Supervisor for "Semantics of Programming Languages" (Autumn 2020)
Supervisor for "Prolog" (Spring 2021 and Spring 2022)
Supervisor for "Introduction to Probability" (Summer 2021)
Supervisor for "Object Oriented Programming" (Autumn 2021)
Events
I have attended the following events:
ACT 2021, which I helped organise.
MGS Christmas lectures in Sheffield 2019
Papers
Talks
December 2022: A Type Theory for Strictly Associative Infinity Categories, SYCO 10 (Slides)
August 2022: A Type Theory for Strictly Unital Infinity Categories, LICS 2022 (Slides)
May 2022: Type theoretic approaches to semistrict higher categories, YAMCATS 27 (Slides)
July 2021: New minimal linear inferences in Boolean logic independent of switch and medial, FSCD 2021 (Recording, Slides)
June 2021: Categories and Companions Symposium - Biased composition in infinity categories (Recording, Slides)
25th September 2020: Birmingham theory group lab lunch - Biased composition in infinity categories
19th March 2020: Birmingham theory group lab lunch - Coinductive Invertibility in Higher Categories (slides)
Posts